Complimentary Consultation and Free Needs Analysis
---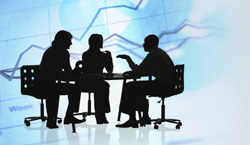 Call us today for your complimentary consultation and needs analysis.

There will be no sales presentation.

Popular topics & questions that may be included in your no obligation needs analysis include:
 
How investors can avoid common costly financial mistakes.

How to protect the principal in IRAs, 401Ks, and retirement savings and
lock-in gains periodically.

How to stay invested in the markets while managing your risks.

How to earn higher returns on low interest accounts.

How to protect your income and avoid outliving your assets.

How to potentially save significant amounts on your income tax each year.

How to potentially reduce Taxes on Investment Income & Social Security.

How to minimize Capital Gains Taxes on highly appreciated assets and property.

How to protect your Assets from Long Term Care expenses without purchasing traditional nursing home insurance.

How to set up a Living Trust and reduce or eliminate Federal Estate taxes.

How to structure IRAs to reduce Federal & State Income Taxes to Heirs.

How to spend your children's inheritance & still pass wealth to heirs.