Contact Us
Send Us a Message
Please complete the Contact Form and we'll be in touch.
The data on this form is submitted and transmitted via a secure connection
Please complete the below form to send us a quick email.  Please allow 1 - 2 days for a response.  If you need immediate assistance please feel free to contact us by phone at either of our offices.  Please do not send sensitive information through this email system such as account information, trades, or other important information.
New Financial Concepts

www.newfinancialconcepts.com

 How To Find Us:

Crestview Hills, KY Office:


Take I-275 to Exit 82, the Turkeyfoot Road/KY - 1303 exit.  From Westbound I-275 make a left off of the exit.  From Eastbound I-275 make a Right.  Travel 0.4 miles and make a left onto Thomas More Parkway.  Travel 0.5 miles and turn Left onto Centre View Boulevard (1st Traffic Light).  Travel 0.3 miles and make a right into Cambridge Square.  Our building is located on the lower level in the first suite.  Look for the sign.
---
Ohio Office: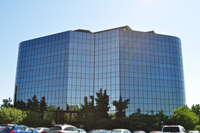 Take I-75 to exit 15, the Sharon Road exit.  From North I-75 take a left onto Sharon Road.  From South I-75 take a right onto Sharon Road.  Continue on Sharon Road till you reach the first traffic light, Chester Road.  Turn right onto Chester Road.  Continue approximately 1/2 mile.  You will see a large blue sign with our street address 11260 on the top.  Turn right into the parking lot.  You may park anywhere you wish.  Take the elevator to the 8th floor - Suite 850.